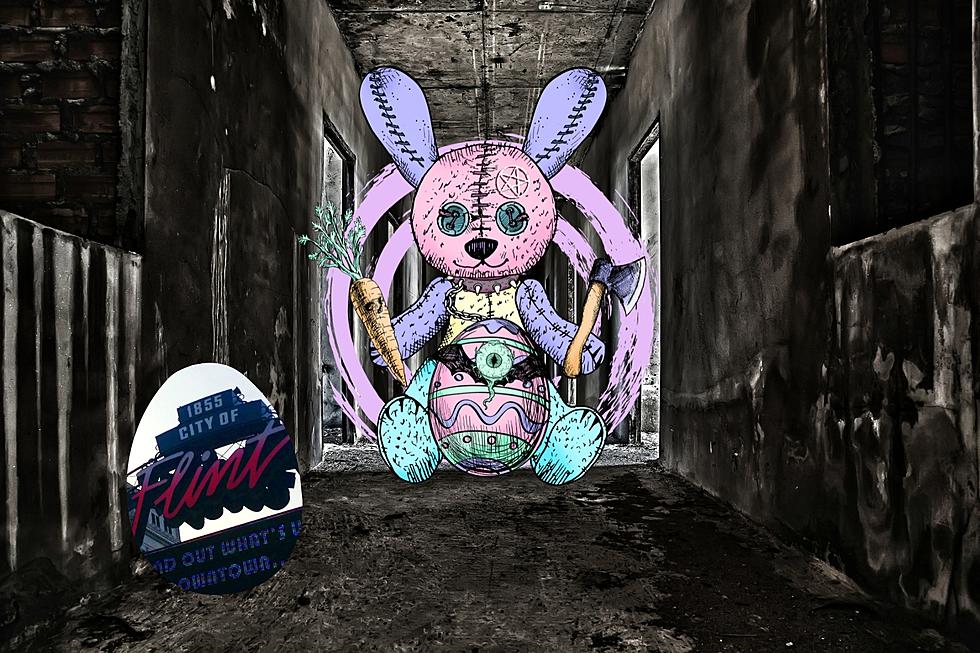 Five Locations in Flint, MI That Are Great for a Sketchy Easter Egg Hunt
Canva Pro
Everyone loves an Easter egg hunt, but the location is key.
As we approach the holiday weekend, many families are getting ready to do a lot of egg-oriented activities. From coloring Easter eggs to going on a hunt, those colorful, candy-filled eggs will be everywhere. However, some locations would provide a different experience if used for a hunt.
As with every city, Flint has some locations that would provide a different type of atmosphere for an Easter egg hunt. These spots would more than likely provide you with a lot more adrenaline than the average place.
So if you're looking for a thrill, check out the sketchy locations in the Flint area below.
The old bowling alley on Dort Highway.
We've all wondered what the inside looks like now. I'm sure it would be a great place for a sketchy Easter egg hunt.
Genesee County Jail
If you see an egg hidden by the soap on the ground, don't pick it up. IT'S A TRAP!
Avondale Cemetary
One of Flint's most haunted locations would surely provide a sketchy place for an Easter egg hunt.
Roundabouts and Potholes
Hiding Easter eggs in potholes and on roundabouts would absolutely up the adrenaline ante. I'm betting the best Easter egg would be hidden in the pothole just off Dort in Grand Blanc near the GM plant entrance...IYKYK.
Loose Senior Center
Okay, this one is on the list purely for the jokes. Admit it, you laughed.
Happy Easter and happy egg hunting.
25 Defunct Bars in Genesee County and What They Are Now
Relive your youth and check out this list of 25 different bars and restaurants from Genesee County that are no longer in business and what they could possibly be now.
25 Famous People Born in Good Ole Flint, Michigan
A list of 25 famous figures that were born in Flint, Michigan.
Flint Central High School