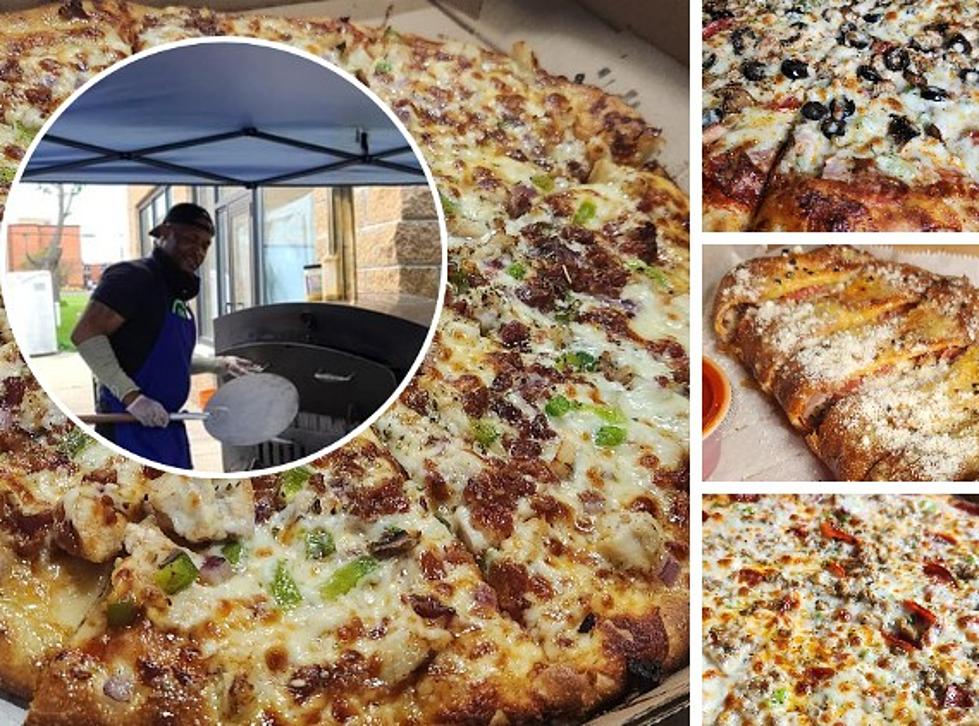 Slice Of Flint Pizza Now Open – What You Need To Know
Slice of Flint Facebook
Calling all pizza lovers - have you heard of Slice of Flint?
Slice of Flint has been making delicious pizzas seasonally in Genesee County for the last few years at 214 West 5th Avenue in Flint. The menu features the following items,
Whole pizzas
Pizza by the slice
Stromboli
Salad
Guests can create their own pizza or enjoy these Slice of Flint favorites,
Truck and Bus - Pepperoni, Ham, Beef, Sausage, Bacon
Farmers Market - Spinach, Mushroom, Red Onion, Black Olive, Tomato
Jive Turkey - Turkey Pepperoni, Turkey Breast, Ground Turkey, Red Onion, Green Pepper
Fireman's - Spicy Red Sauce, Pepperoni, Grilled Chicken, Jalapeno, Sausage
That is not even all of the custom pizzas that Slice of Flint offers, you can see the full menu below. Prepare to have your mind blown, because all of Slice of Flint's custom pizzas are available as stromboli too.
Are you getting hungry yet? Just wait until you see the Slice of Flint food photo gallery below.
Hours of operation for Slice of Flint are as follows,
Monday: Closed

Tuesday: 1:00 PM to 6:00 PM
Wednesday: 1:00 PM to 6:00 PM
Thursday: 1:00 PM to 6:00 PM
Friday: 1:00 PM to 6:00 PM
Saturday: 2:00 PM to 6:00 PM
Sunday: 2:00 PM to 6:00 PM
Slice Of Flint Pizza - Flint, Michigan
18 Flint-Area Restaurants That Still Serve Food After 9 PM
Nowadays it is tough to find a place to grab a late-night bite with friends. Check out 18 places in the Flint area that still serve food after 9 pm here.
It's a Sad Day. Capitol Coney Island in Flint Has Been Demolished
Another blow to the heritage and fun life of Flint!
Pop Rox In Downtown Flint