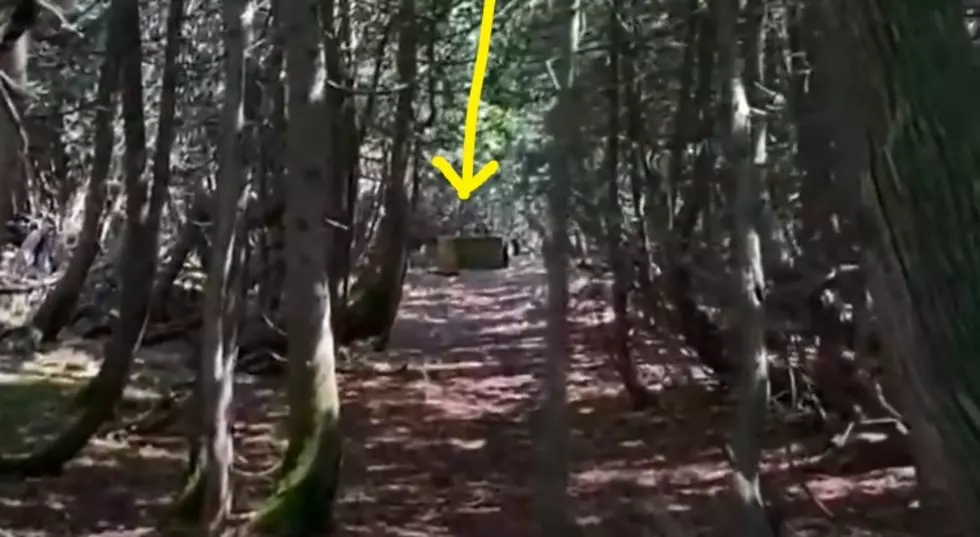 A Visit to Round Island and the Strange Box Found in the Woods
Conor Kilpatrick, YOUTUBE
Round Island (called "Nissawinagong" by Native Americans) lies smack between Mackinac Island and Bois Blanc Island, completely uninhabited...no residents whatsoever.
This is where you saw Christopher Reeve and Jane Seymour spending a little 'alone time' together at the only structure on the island, the lighthouse. The lighthouse can easily be seen whenever you come to Mackinac Island by boat...yeah, you know the one I'm talkin' about.
So, if you take it upon yourself to boat or kayak to Round Island, what do you expect to find? Well, obviously the lighthouse. But what else: Hidden cottages? Secret hideaways? Old abandoned houses? Nope. 'Fraid yer gonna come up mostly empty-handed...but there is one curious thing that was found on the island...all alone...by itself...in the woods.
A box.....a wooden box.
The box is not locked, but what would you think is inside? One curious young man went to the island and found out for himself. He found the box, opened the lid, and there he saw..... I'd like to tell ya, but you can see for yourself in the photo gallery below. And no, it's not any type of water filter system, or pump, or anything connected to the lighthouse. This was totally unexpected.
He also found a couple of other things, but the lighthouse and this curious wooden box are the standouts.
Round Island is all wilderness except for where the lighthouse sits. The island was once used for Michigan's logging industry, but it stopped around 1900. The island has no roads, trails, or boat docks. Any remnants of the old loggers are buried in the trees and overgrowth.
The island has scattered historic and prehistoric spots which are protected – which means, if you find any old artifacts and take them, you're breaking the law. So anything you find, leave it there. Wild animals abound on the island including bears and Michigan's only poisonous rattlesnake, the Massasauga.
The beach at the Round Island lighthouse is a great, quiet, 'secret' getaway. Try it sometime.
A Few Things Found on Round Island
MORE MICHIGAN ISLANDS:
Vintage Beaver Island
The Remains of Deserted Houses on Apple Island
The Scandal of High Island