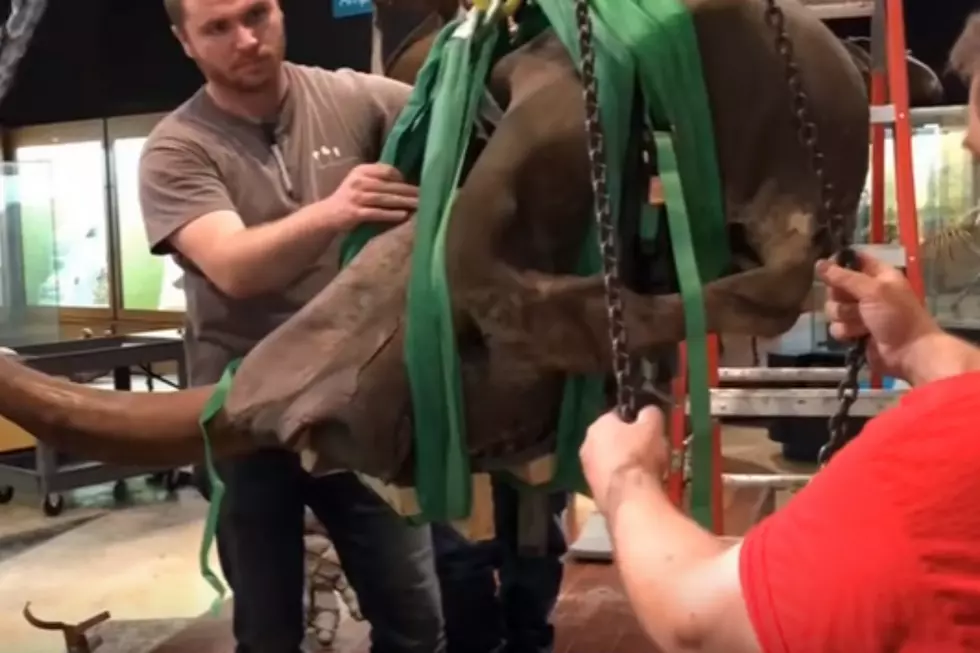 UofM Researchers Disassemble, Move Mastodon Skeleton [VIDEO]
MLive via YouTube
Cue the 'Jurassic Park' theme song. Researchers at the University of Michigan disassembled a 11,000 year old mastodon skeleton this week at the Museum of Natural History.
The skeleton itself has been on display in the museum since 1947. In that time, over four million visitors through the museum have viewed. This week, a team of researchers carefully disassembled the mastodon for an upcoming move. The new home of the skeleton, where it will eventually be reassembled, is the University of Michigan Biological Sciences Building.
Scientist and researchers plan to study the bones for awhile before putting them back in display. Before they took it apart, they scanned the whole model to make a 3-D model to study. They plan to do the same thing with over 100 bones while it is disassembled.