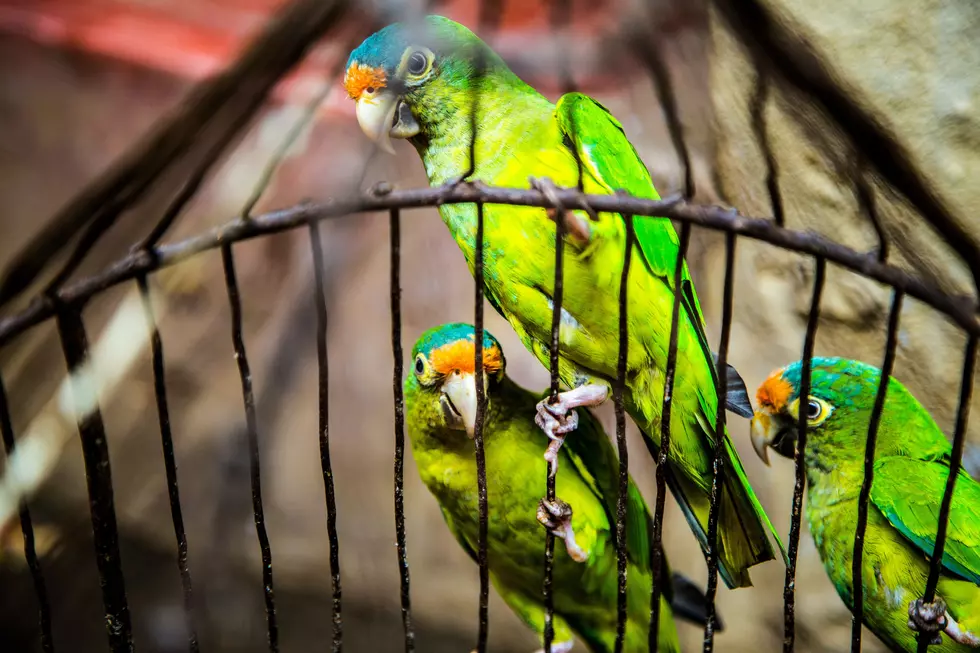 100 Birds Found in MI Rental Home, Feces and Urine Everywhere
Hermes Rivera; Unsplash
A Ypsilanti Township rental home is now ineligible to be used as a rental property after it was found in "horrific" conditions.
After a routine rental inspection, an inspector found more than 100 birds living in the house. Some of the birds were in cages but many were not including parrots, a hen, and a bunch of pheasants. Yes, they were just walking freely throughout the home.
According to MLive, Ypsilanti Township filed a public nuisance lawsuit against Ted Ferenczy, the property owner of a rental home in the 2700 block of Woodruff Lane, after an inspection in September found the home unfit for human habitation. So unfit that they condemned the home.
Apparently, the house was in really bad shape. There was bird urine and feces all over the appliances, counters, walls, and floor. The stench in that place must have been brutal.
Aside from all the newspapers, bird food, urine, and feces everywhere, there were also several fish tanks. The fish tanks were extremely polluted with algae, so bad that you couldn't even see if there were fish in them.
The animals have since been removed from the home and have been rehomed.
You can see photos of the home, here.
It's so sad how some people choose to live their lives. I will never understand why and how people can live like this. I can only assume that it all stems from some form of mental illness or something.
9 Animals That Are, Surprisingly, Legal to Own in Michigan
Michigan's Deadliest Animals & Critters
You may have even seen a few of these in your home or around the state.
10 Animals You Can't Own As Pets In Michigan
Some people really want to have an exotic pet in their home, but very rarely is it a good idea. And if you are looking to add a wild animal to your family, check out this list of animals you can not own as pets in Michigan.