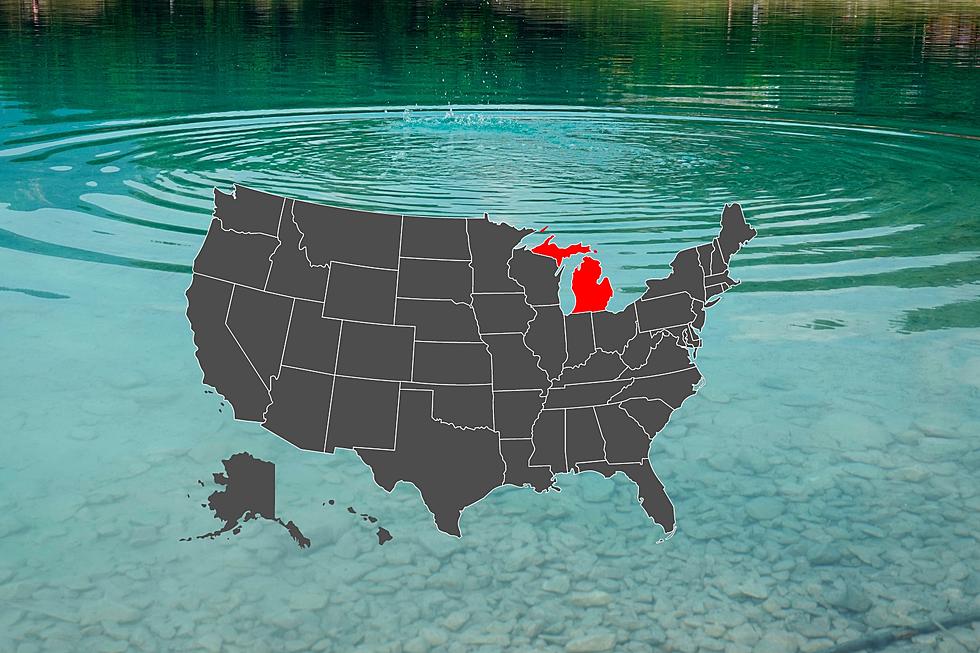 This Michigan Lake is in the Top 10 Cleanest Lakes in the Nation
Canva Pro
One Michigan list makes the list of the Top 10 cleanest lakes in the United States.
When it comes to lakes, Michigan has its fair share. The state has 62,798 inland lakes along with the Great Lakes. So to have one of them in the Top 10 cleanest in the nation is an impressive feat.
According to a-z-animals.com, one Michigan lake made the list of the Top 10 Cleanest Lakes in the United States. The only downside is that the website does not list the criteria that it used to come up with these rankings. So we can believe it or not.
What is the cleanest lake in Michigan?
According to this article, Lake Michigan is the cleanest lake and landed at number three on the list.
What are the Top 10 Cleanest Lakes in the United States?
Check out the top 10 cleanest lakes below.
Lake George, New York - known as the "Queen of American Lakes"
Crater Lake, Oregon - the deepest lake in America
Lake Michigan, Michigan - stretches across four states
Lake Coeur d'Alene, Idaho - beautiful beaches and magnificent views
Lake Tahoe, California/Nevada - North America's largest alpine lake
Lake Chelan, Washington - located at the entrance of North Cascades National Park
Hanging Lake, Colorado - on the cliffs of Glenwood Canyon
Flathead Lake, Montana - largest freshwater lake west of the Mississippi River
Newfound Lake, New Hampshire - refilled by eight underground springs
Deer Lake, Minnesota - known as the "Lake of Changing Colors"
To read more about each lake on this list and to see what they have to offer, click here. 
Source: a-z-animals.com
Enchanted Treehouse on Lake Michigan
There's treehouse rentals and then there's this place. Trees, beaches, and endless sunsets. You get it all with this unique treehouse stay.
See 50+ Examples of Michigan Lakes That Share the Same Name
Michigan has 19 Long Lakes, 10 Indian Lakes, 8 Silver Lakes, and so many more. See 50+ examples right here. See all the lakes and what county they are in below.