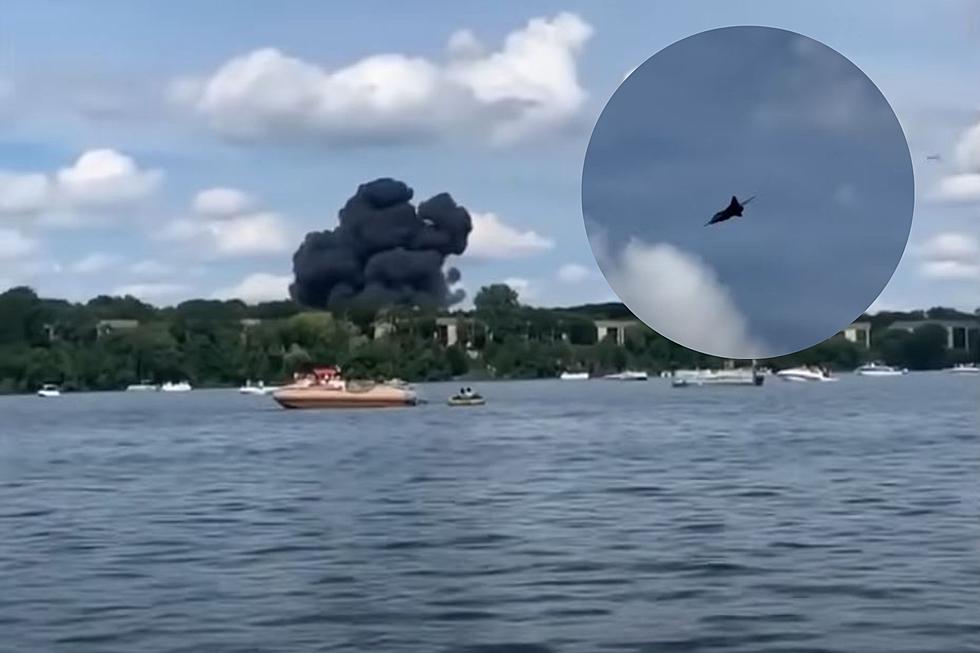 Pilots Eject Prior to Plane Crash During Michigan Air Show
Fox 2 Detroit YouTube
It was a crazy scene over the weekend when two pilots were forced to eject from their plane during Yankee Air Museum's Thunder over Michigan air show.
Around 4 pm on Sunday during Yankee Air Museum's Thunder over Michigan air show in Ypsilanti Charter Township., a MiG-23UB (Soviet-era jet) was witnessed having trouble in the sky over Belleville.
Hundreds of people watched as the pilots ejected and parachuted to the ground while the plane went down and crashed into a parking lot of the Waverly on the Lake apartments in Belleville.
Did Anyone Get Hurt?
As crazy as it may seem, there were no injuries reported.
Congresswoman Debbie Dingell:
I have been in touch with all appropriate authorities regarding the crash during the Thunder Over Michigan air show at Willow Run Airport in Ypsilanti. It appears at this time that both pilots are safe, and there has been no human injury. Completing comprehensive physical assessments to ensure everyone's safety is top priority right now. People should continue to avoid the area. I am grateful that everyone appears to be safe.
22 Strange Items You Can Actually Carry on a Plane in Michigan
If you are planning on flying out of DTW or any other Michigan airport, check out this list of 22 weird items approved for travel by the TSA.
Sunken WWII Plane in Lake Michigan
Michigan Home Comes Complete With It's Own Plane Runway
A pilot's dream! This home in Zeeland, Michigan comes complete with it's own runway so you can pull your plane right up to your house!
Musicians' Plane Crashes, 1959-2001