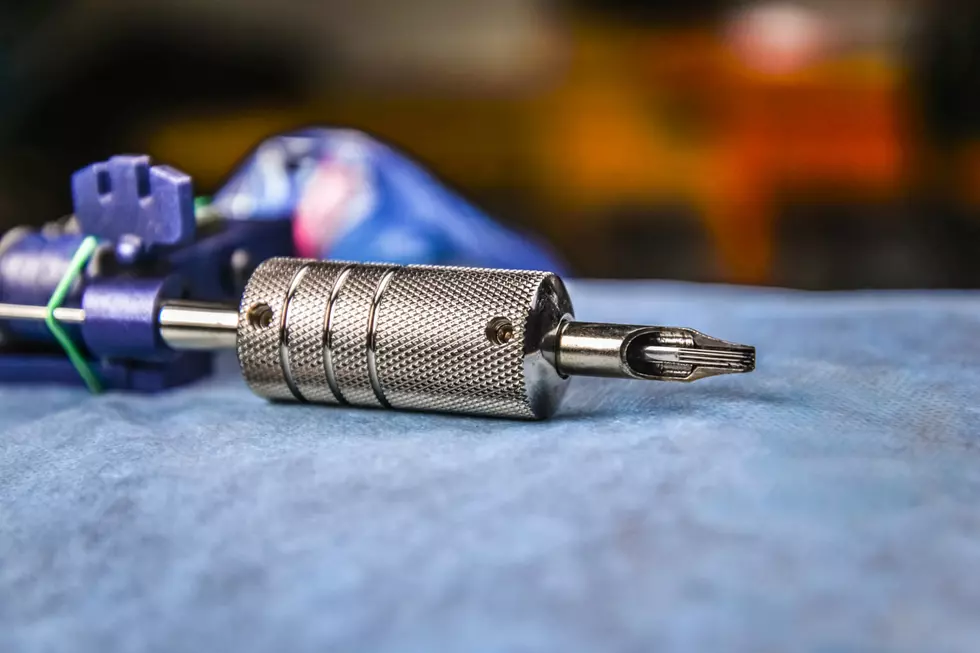 Tattoo Ink Recalled Due to Bacterial Contamination
mr_Prof/Getty Stock / ThinkStock
This is a little scary if you're a tattoo artist and you're currently using the products listed below. It's even scarier if you just got a tattoo and the artist used the products on you.
The FDA recently became aware of a variety of contaminated tattoo inks during their inspections of distributors and manufacturers.
Symptoms include rashes or lesions consisting of red papules in areas where the contaminated ink has been applied. Some tattoo infections can result in permanent scarring. The best thing to do is reach out to your doctor if you feel you're having an issue caused by the ink and let your tattoo artist know as well.
The following inks have been recalled:
Scalpaink SC, Scalpaink PA, and Scalpaink AL basic black tattoo inks manufactured by Scalp Aesthetics (all lots)
Dynamic Color - Black tattoo ink manufactured by Dynamic Color Inc. (lots 12024090 and 12026090)
Solid Ink-Diablo (red) tattoo ink manufactured by Color Art Inc. (dba Solid Ink) (dba Antone's Ink) (lot 10.19.18)