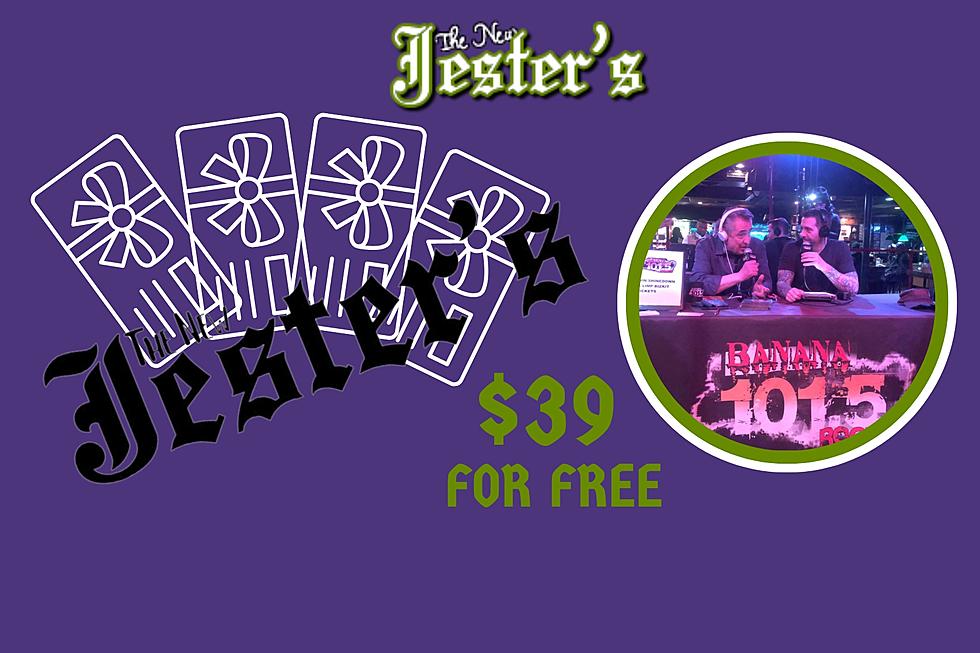 Who's Hungry? Win Free Gift Certificate to The New Jester's in Flint
Credit: Flint Jester's via Facebook / Canva
The New Jester's restaurant and lounge, also known as Flint Jester's, is a well-known entertainment venue in the community. It is located at 3112 Center Rd in Flint and has been in the business for almost four decades.
This March 24th, 2023 marks their 39th year of operation, and to celebrate this milestone, they have teamed up with all of us at Banana 101.5 to give away $39-value gift certificates to lucky winners to come out and enjoy their delicious food and chill atmosphere. Enter our giveaway at the bottom of this post to enter!
The New Jester's is known for having many event spaces and a diverse food menu which includes a variety of appetizers, entrees, sandwiches, and salads. Their most loved dishes include a signature Jester Burger, their classic Corned Beef Reuben, and a New York Strip steak dinner. In addition to their food, they offer a variety of entertainment options, including live music, karaoke, and trivia nights. It's a great spot for an evening with friends or to celebrate a special occasion.
The New Jester's in Flint has a loyal following of customers who keep coming back for the good vibes, excellent service, and great food. Over the years, they have become an integral part of the Flint community and have earned a reputation for being one of the best places to eat and hang out in the area.
If you're in the Flint area and looking for a fun and exciting place to eat and drink, The New Jester's is definitely worth checking out. Enter below now through Friday, March 24th at 8 a.m. when the contest closes. Don't miss your chance to win a $39 gift certificate and experience everything this iconic venue has to offer! Good luck!