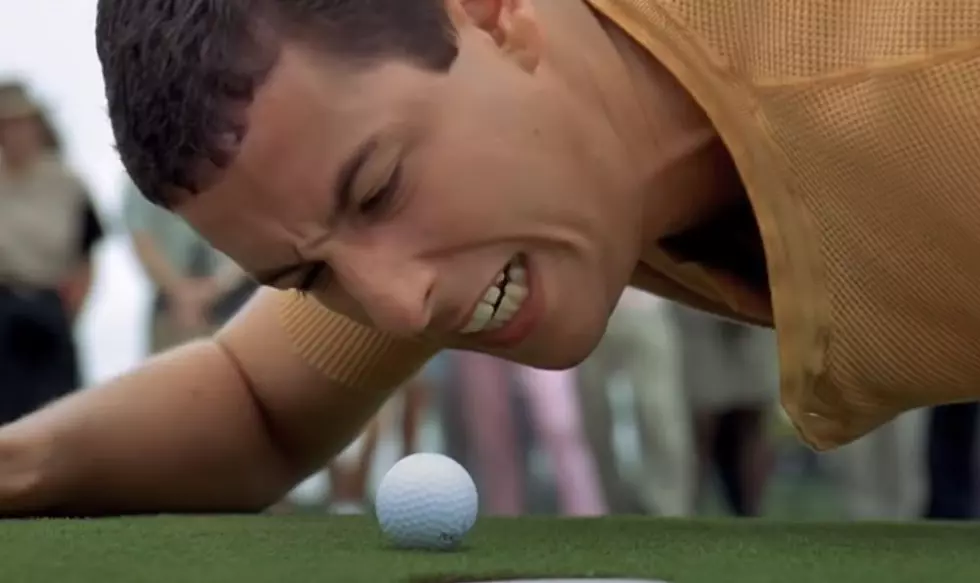 Dollar Beers and Bad Golf Tonight at S.C.G.C.
Universal Pictures
We are back at it tonight at Swartz Creek Golf Course!
We are on to another night of bad golf at Swartz Creek Golf Course! Give your liver a mid-week treat and enjoy some jello shots and dollar beers with us.
The weather just keeps getting nicer and nicer, which means Wednesday nights are that much more awesome...Thursday mornings, not so much. Playing golf and chilling on a bar patio with some of the best people in Flint make every second of the league worth it!
Even if you are not in the league, you can still come to join us for dollar beers, jello shots, prizes, and more. All the action starts at 3 pm with our 3 O'Clock Slot division. At 5:30 pm we are joined by the Left Ball, Right Ball, and Shaft divisions for more bad golfing and great drinking.
After four weeks of mediocre golf and fierce beer consumption, here are the top teams in their divisions:
3 O'Clock Slot Division

First Place: L&L
Second Place: We're Just Here to Drink
Third Place: BunSlappers

Left Ball Division

First Place: Chicks with Sticks
Second Place: Fore Horsemen
Third Place: Bogeys & Stogies

Right Ball Division

First Place: Chris Monroe Owes Us Money
Second Place: Par Johnson
Third Place: Beers & Bogeys

The Shaft Division

First Place: Pass the Green
Second Place: Stuff the Hole!
Third Place: J&J
It is going to be a beautiful night tonight (hopefully, as long as the rain holds off) at Swartz Creek Golf Course so we will see you all there for week three this afternoon. The first tee-off is at 3 pm and the party normally lasts until close at Deno's Shot of the Day Bar & Grill right next to the clubhouse at Swartz Creek Golf Course. Let's do this!
MORE: Michigan's Greatest Sports Traditions
Part of the allure of sports is the sense of tradition, and these Michigan traditions are something that fans look forward to every year.