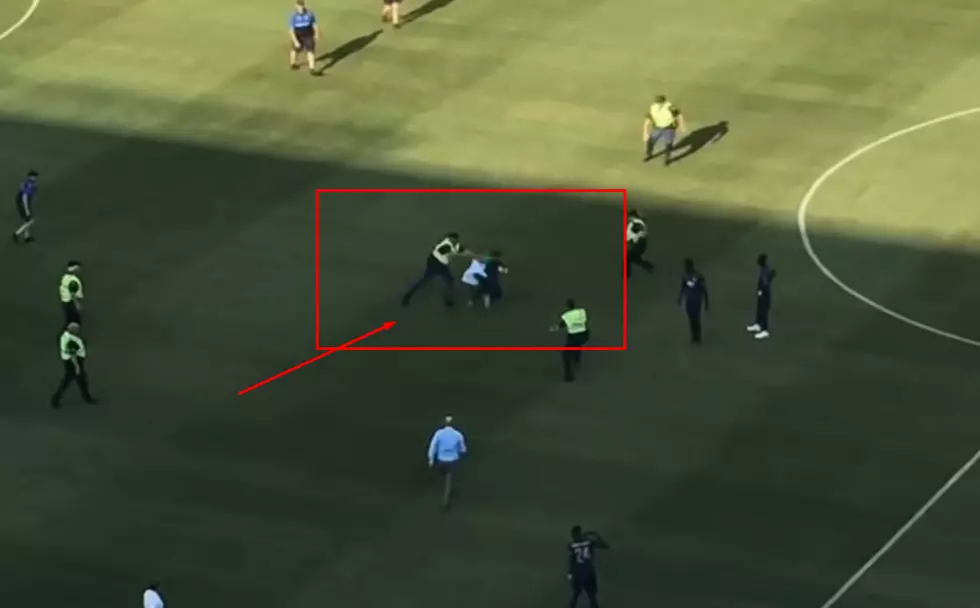 Fan Tackled On Field At Champion Soccer Match At Michigan Stadium [VIDEO]
Mlive via YouTube
On Saturday, soccer fans were treated to a high profile match at Michigan Stadium. One fan got a little too excited and ran onto the field only to be taken down by the cops.
The International Champions Cup took place in Ann Arbor at Michigan Stadium on Saturday. The match saw Manchester United take on Liverpool. If you are a soccer fan, you know those are some big names in the sport. The game ended with Liverpool winning 4 to 1. I know a lot of my friends were checking out the game and enjoying that fact it was close enough to go to. One fan, however, wanted to get even closer to the action.
During the game, one idiot fan decided he was going to run onto the field. I can't lie, as much as I hate when a game gets delayed for some drunk idiot, I always enjoy them getting wrecked by the cops or security.