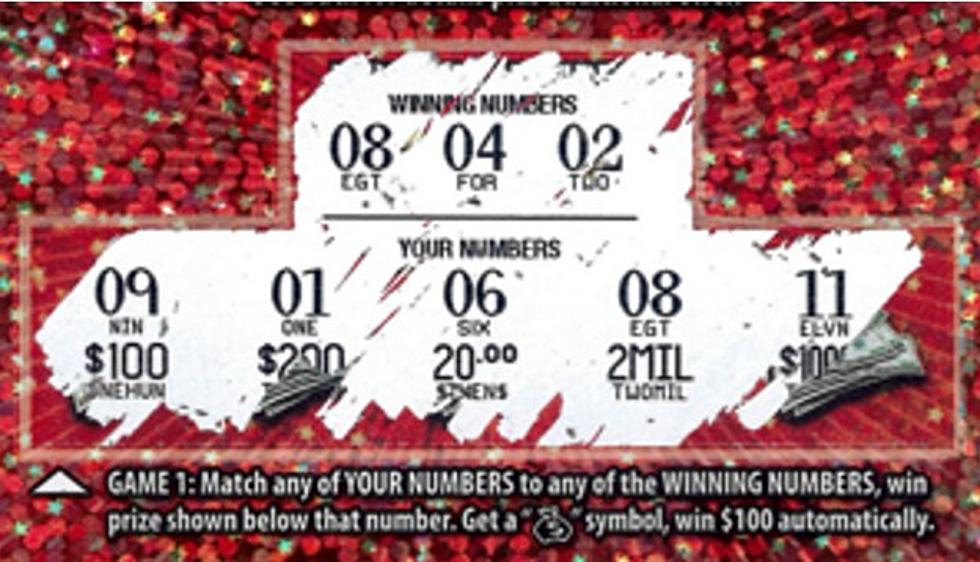 Flint Man Scores $2 Million Dollars On Michigan Lottery Instant Ticket
Photo Credit Michigan Lottery
This is the third big Michigan lottery winner that I know of this month - I am sure there are others.
According to FOX 66, the latest winner, a 65-year-old man is choosing to remain anonymous. He purchased the winning ticket at the Sunoco gas station, located at 1330 East Atherton Road in Flint. I am familiar - I can picture the exact location. I never been into that particular station, but boy I sure wish I would have been, that exact day, to buy the ticket before him. Just kidding, kind of.
Like most big lottery winners, he did not believe it at first,
'I scratched the ticket and didn't think I was reading it right. I had to ask my buddy who was with me to verify it for me! I'm still numb from winning honestly.'
Also like most lottery winners, he opted for one lump sum payout, clearing $1.3 million dollars. Damn, now that is a nice hit.
I said this last week when I wrote about a previous lottery winner, I need to start buying scratch off tickets. I bet you are thinking the same thing while you are reading this. I seem to stick with just $2 dollar scratch offs. Do you think my odds are better if I buy $5 dollar or $10 dollar tickets?
I hope one day Chris Monroe has to write a post about me winning the lottery, boy is he going to be pissed.
READ MORE: Worst Dollar Store Buys