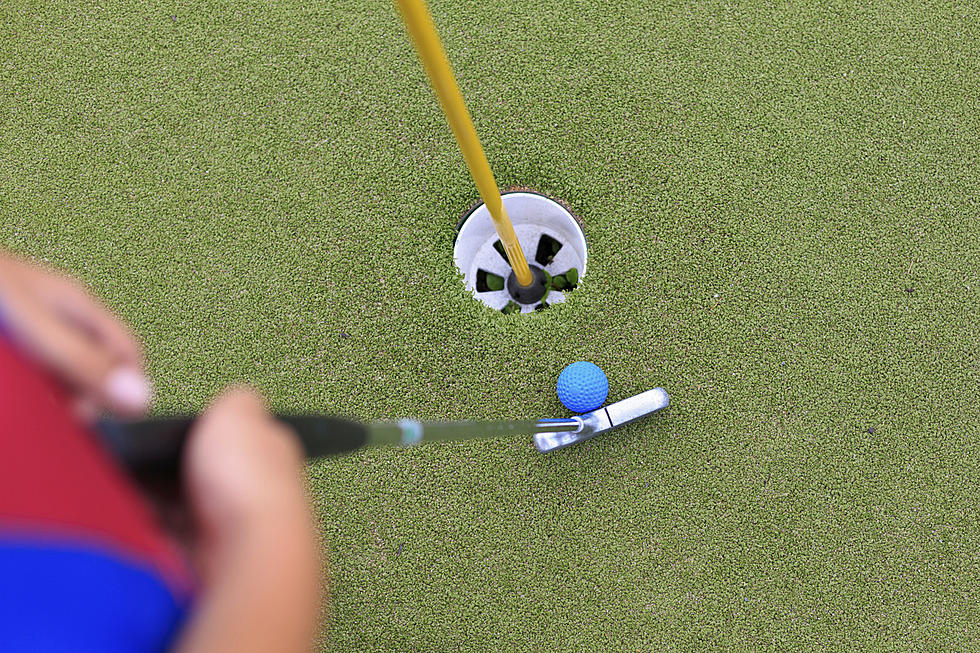 Welcome Back Bad Golfers League! Year Nine Starts Tonight
pownibe
The day has finally arrived and I couldn't be happier!
Today we start another season of the Banana 101.5 Bad Golfers League. I can't believe that we have been doing this for nine years straight and how big the league has become. Our first year was a sellout right out of the gate with 36 teams of two and has grown to over 70 teams, four divisions, and two different start times.
It has been an incredible journey, but we couldn't have done it without help from our amazing listeners and sponsors including our friends at Swartz Creek Golf Course for giving us a home to play at for the last nine years!
The season tees off today starting at 3 pm. Even if you are not a golfer or on the league, you can still come to hang out with us and enjoy dollar beers and jello shots at Deno's Shot of the Day Bar and Grill right there on the course.
This league is a blast and filled with golf, drinks, prizes, cash, and more! For those that are in the league, the divisions for the season are below.
The 3 O'Clock Slot (3 pm tee times:)
Big Ol Doinks
BunSlappers
Clueless Chicks
Dirty Birdies
Grand Blanc Lanes
L&L
Nana
Oakley Slice
Par Then Bar
Pars2Bars
Putts 'N' Mutts
Shak Attack
The Edwards Boys
Weed Whackers
We're Just Here to Drink
Left Ball Division (5:30 pm tee times:)
B&D
Bad Dogs
Bogeys and Stogies
Boozin' for Bogeys
Chicks with Sticks
Couples Therapy
Dirty Franks
El Conquistadors
Fore Horsemen
Grip It and Sip It
Hittin' the Green
I Like Big Putts
Kiss My Putt
No Lay Up
Par None
The Strokers
Unknown
Vicious C's
Right Ball Division (5:30 pm tee times:)
Assistant Greens Keepers
Balls Out
Beers and Bogeys
Big O's
Bogey Bunch
Chris Monroe Owes Us Money
Fore Balls
Ham Slice
Hammers
It Takes 2 to Par
Par Johnson
Raison Hell
This Putt's For You
Thunder Sticks
Twisted Sisters
Two Chicks
We Kilt the Birdie
Where's Pat?
The Shaft Division (5:30 pm tee times:)
#EvansStrong
Aspen Tree
Balls Deep
Bogeys @ Best
Dimpled Balls
Four Balls Two Clubs
Goof Ballz
J&J
Know Your Limits
Miller Time
Pass the Green
Smokin' Tees
Split Mitt
Stuff the Hole!
Tee High to a Grasshopper
That's Close Enough
Tiger Would
TwoPutt Shakur
Weapons of Grass Destruction
You Wanna Have One
Thank you all again for making this probably the best league in the world!! Cheers and we will see you at Swartz Creek Golf Course!
UP NEXT: Unbreakable Sports Records and the Athletes That Set Them
There are just some sports records so amazing that it's unlikely any other athlete will even be able to approach them.