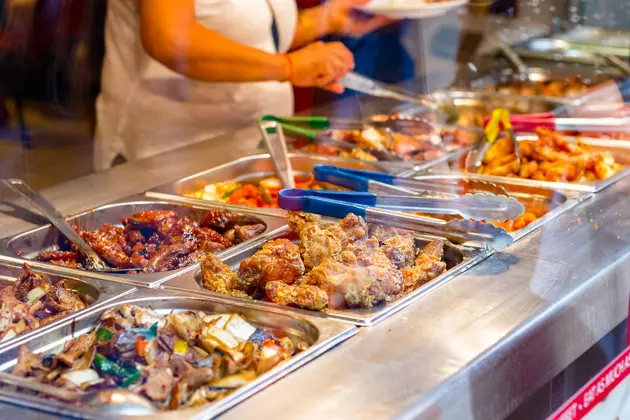 Old Country Buffet In Burton Closes, Only One Left In Michigan
Getty Images/iStockphoto
If you are a fan of gluttony, you now have one less place to gorge in Flint.
The Old Country Buffet restaurant in Flint, in the Courtland Center, is now closed. Hungry people looking for food were greeted at the door with a simple note thanking them for patronage and that the location is now closed.
No matter what you think about the place, it is always sad to see another business close in our area. I remember going there when I was a kid. Back in the day, it was awesome. The food was pretty good and you could eat all you could handle. When you're a 10-year-old kid, an endless supply of mac 'n cheese and chicken drumsticks is heaven.
Only around 20 or so Old Country Buffets still exist and the last one standing in Michigan is in Saginaw on Bay Road. The parent company of Old Country Buffet, Buffet Holdings, Inc., also owns Ryan's, Fire Mountain, North's, Country Buffet, and Tahoe Joe's Famous Steakhouse.