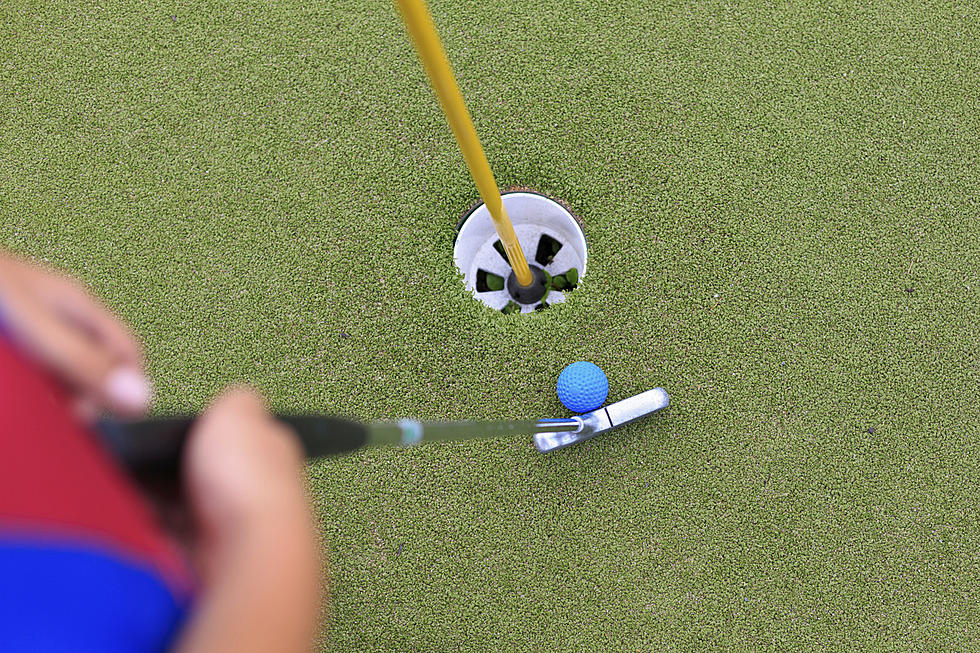 Drink Dollar Beers With The Banana Bad Golfers Tonight
pownibe
It's Wednesday, which means the Banana Bad Golfers League takes over Swartz Creek Golf Course.
If you are looking for a nice patio with cold beer, well, we've got it for you tonight. The Banana Bad Golfers League returns to Swartz Creek Golf Course. Stop out and have some dollar beers with us and make some new friends.
Tonight is our final night of scheduled league play before we move on to position rounds. The smack talk is fierce and the alcohol tolerance is second to none. I love Wednesday nights and the Bad Golfers League.
On the final night before we move into position rounds, here are the standings of the league.
3 O'Clock Slot Division

First Place: Grand Blanc Lanes (1/2 point lead)
Second Place: We're Just Here to Drink
Third Place: L&L
Worst Place: Nana

Left Ball Division

First Place: Chicks with Sticks
Second Place: B&D
Third Place: El Conquistadors
Worst Place: Vicious C's

Right Ball Division

First Place: Chris Monroe Owes Us Money
Second Place: We Kilt the Birdie
Third Place: Beers & Bogeys
Worst Place: Ham Slice

The Shaft Division

First Place: Pass the Green
Second Place: You Wanna Have One
Third Place: Miller Time
Worst Place: That's Close Enough
With this being the Bad Golfers League, we also have trophies for the worst golfers. The coveted "Highest Handicap" trophies could end up in the hands of the following teams:
Clueless Chicks (24 Handi)
Vicious C's (22 Handi)
Par None (21 Handi)
Twisted Sisters, Kiss My Putt, and BunSlappers are not far behind either.
We will see you all tonight at Swartz Creek Golf Course.
UP NEXT: Unbreakable Sports Records and the Athletes That Set Them
There are just some sports records so amazing that it's unlikely any other athlete will even be able to approach them.